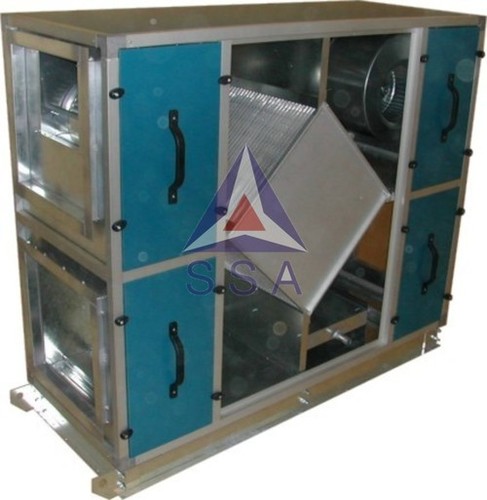 Product Description
Liquid Painting Systems offer a complete gamut of multistage coating covering single stage finished coat, primer and finished coat(wet on wet) and also primer, finish and top coat(3 coat system) with requisite flash offs. The system may envisage multi bakes and also at times suitably heated flash offs. The liquid paint plants are complete with Fresh Air Units with multi stage filtration of replenishment air. The terminal air filtration can be offered up to 0.3 micron. The Liquid Painting Booths designs are wide ranging from dry back to water curtain to bottom suction tailor designed depending upon article geometry and intricacy. The paint dispensing equipment are also starting from basic HVLP gun to electrostatic backed by variety of paint feeding systems and may include a paint kitchen for fast multi-color change options.
due diligence is applied in designing and executing material handling equipment, paint booths and curing ovens to address stickiness of over spray paint, flammability of solvents and other safety aspects in a liquid paint shop. Substrate preparation is dunking type pre-treatment system or spray pre-treatment facility or maybe mechanical cleaning by shot blasting or sand blasting. FAU are supplied with double or triple stage filtration system with or without air cooling.
Product Details:
Liquid painting has high aesthetic qualities and can be applied on metal, plastic and wood. Multi layered painting can also be applied in these liquid painting plants. Liquid Painting is widely used in automotive & other manufacturing industries to protect surface against wear weather & corrosion resistance.
Keeping in mind the various challenges offered in the Liquid painting solutions like the hazardous nature of paint, strict pollution norms, material handling and variable sizes and weight of components; we at Shree Sai Associates provide with customized solutions. It is because of their efficient and easy-to-use technology.
The main advantages of this method are:
Can be applied in wet and dry applications

Controllable and simple technology

Low initial and maintenance cost

Effective corrosion protection

Robust and durable construction

Quick color change
Other Products in 'Paint Shop Accessories' category