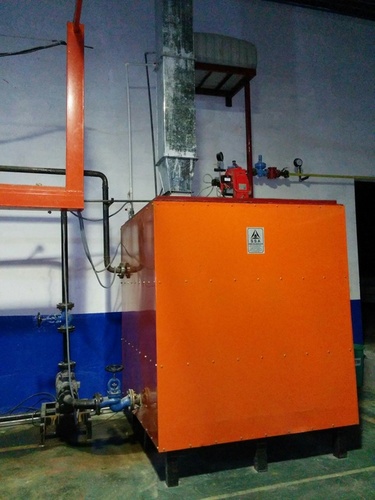 Product Description
Diesel Fired Water Boile are designed for optimal consumption of fuel with a uniform temperature throughout the Diesel Fired Water Boile. Various sensors and user friendly valves are given to ensure safety, efficiency of Diesel Fired Water Boile and quality of Diesel Fired Water Boile.Diesel Fired Water Boilen can be of various types like Diesel fired, Gas fired or electrically equipped.
Diesel/Gas Fired Ovens:
An efficient Heat Exchanger is used to transfer heat from the burner (burning the fuel) in the heat cabin to the Oven through ducts for a uniform temperature. They are designed for both Batch plants and conveyorised plants. Batch plant ovens have doors at both side and are provided with appropriate material handling equipment for e.g.. Ground rails for smooth trolley movement or a small overhead conveyor system.
Other Products in 'Accessories' category